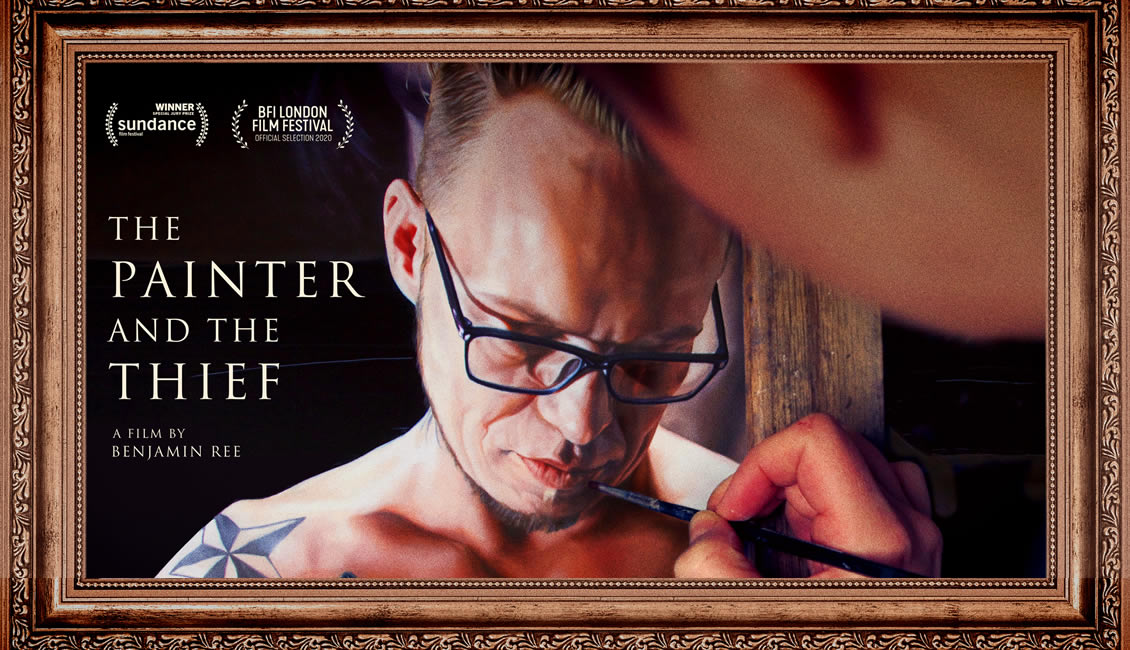 Directed by Benjamin Ree, 2020. Certificate 15. 106mins.
Wednesday 4th October 7:30-10pm
---
Featuring special introduction 'Art as Medicine' from Janey Cutting, Integrative Arts Psychotherapist.
The documentary film follows Barbora Kysilkova, a talented Hyperrealism artist, forming a friendship with Karl-Bertil Nordland, a man convicted of stealing her work from an Oslo art gallery, spanning a period of three years.
The film received positive reviews from film critics, mainly for its direction, story, structure and emotional weight. It holds a 'fresh' 96% approval rating on review aggregator website Rotten Tomatoes, based on 110 critic reviews, with an average of 8.1/10. The site's critical consensus reads, "The Painter and the Thief uses the unlikely bond between a criminal and his victim as the canvas for a compelling portrait of compassion and forgiveness."
Cath Clarke from The Guardian awarded the film 4 stars out of 5, describing it as "astonishing, emotionally electric" and writing, "What an engrossing film – and the gender reversal of a male muse inspiring a female painter has got to be one small step for art-world equality".
In his review, Nick Schager from The Daily Beast describes the story as "a true-crime tale reconfigured into a unique relationship saga, replete with twists, turns, heartbreak, failure and redemption that's as surprising as it is well-earned." He also praised the film's ending as "unbelievably unexpected, poignant, and altogether perfect."