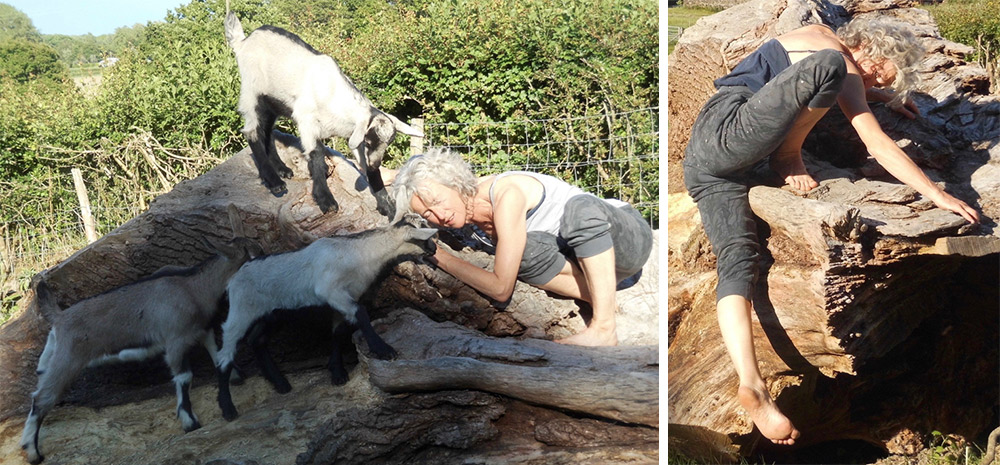 Dance Improv' – The Fluid Body with Karen Kelsey
7-9pm, Friday 9th September 2022

The whole circulation of life is intermingled, unbroken and interdependent. We are part of this cycle.
We will gather inspiration from the rhythms and flows of the natural world as we circulate together.
The first half hour of the session will help us to change state. Releasing the cares of the week and switching off the socially engaged self to find a more primordial version. By yielding to gravity and opening our somatic imagination we allow our body freedom to express its voice. Once embodied we may find the desire to open into awareness of the space and each other.
And then…. For the rest of the session we will be held by the musical rhythms, which build into a dynamic wave. The invitation is to still the mind and dance the wave.
A love of music and an openness to share with others is more important than dance ability. Bring comfy layers as we will be rolling on the floor.
Karen has more than 20 years experience as a dancer, performer and body worker. She has studied under some of the great names in contact improvisation and developmental movement.
She taught Contact Improvisation for several years.
She practices a range of therapies and regards dance as a healing art.
Please contact her directly at karenkelsey22@gmail.com or call/text her on 07795 629678 if you'd like to attend or to know more about this monthly session.
Price: £10