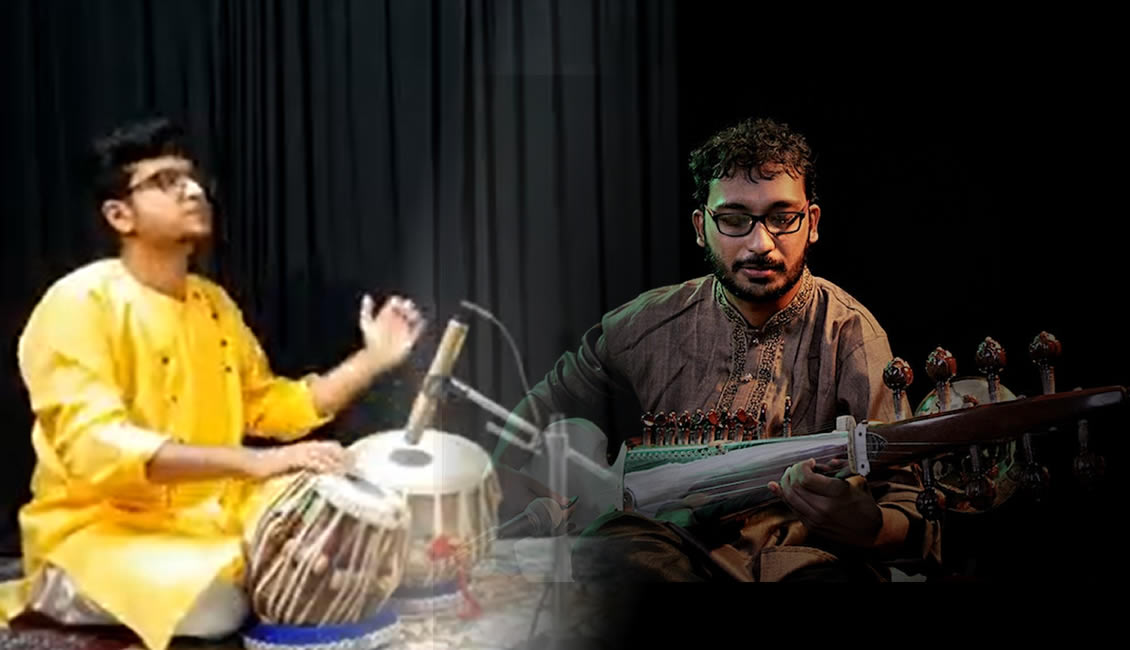 An evening of sarod and tabla from Mayukh Gangopadhyay and Jyotirmoy Chakrabarty
Friday 6th October 7.30-10pm
---
Mayukh Gangopadhyay is a professional 'sarod' player and composer from India following the Maihar Gharana style of music, a disciple of Shri Sohom Chatterjee, Dr. Troilee Dutta, and Pandit Abhik Mukherjee.
He has been performing in Europe and India at various noted venues such as Shubh-e- Banaras, International Trade Fair, Kolkata; Peace Palace, The Hague, Netherlands on the occasion of the 150th Birthday of Mahatma Gandhi; Maharishi European Research University (MERU Concert) Seelisberg, Switzerland; L'association Bhairavi, Metz, France; Zibb, Giessen, Germany; Médiathèque l'Étoffe des Mots, Fellering, Alsace, France, Babel Sound world Music Festival, Hungary; Indo-Czech Autumn Festival, Prague, Theater am Faden, Stuttgart; Actisce Patronage laique Jules Vallès, Paris, France.
And now he's here at The Victoria Institute in Arundel! Travelling in the UK with his co-artist Jyotirmoy Chakrabarty, a young and accomplished tabla player from India and a disciple of Pandit Samar Saha, he has performed extensively in Bangalore and Kolkata.
Some example youtube videos (though not featuring Jyotirmoy)
https://youtu.be/6LW8_cJxQXU (Raga Chandrakauns)
https://youtu.be/jvb0IIQbW84 (Raga Jhinjhoti)