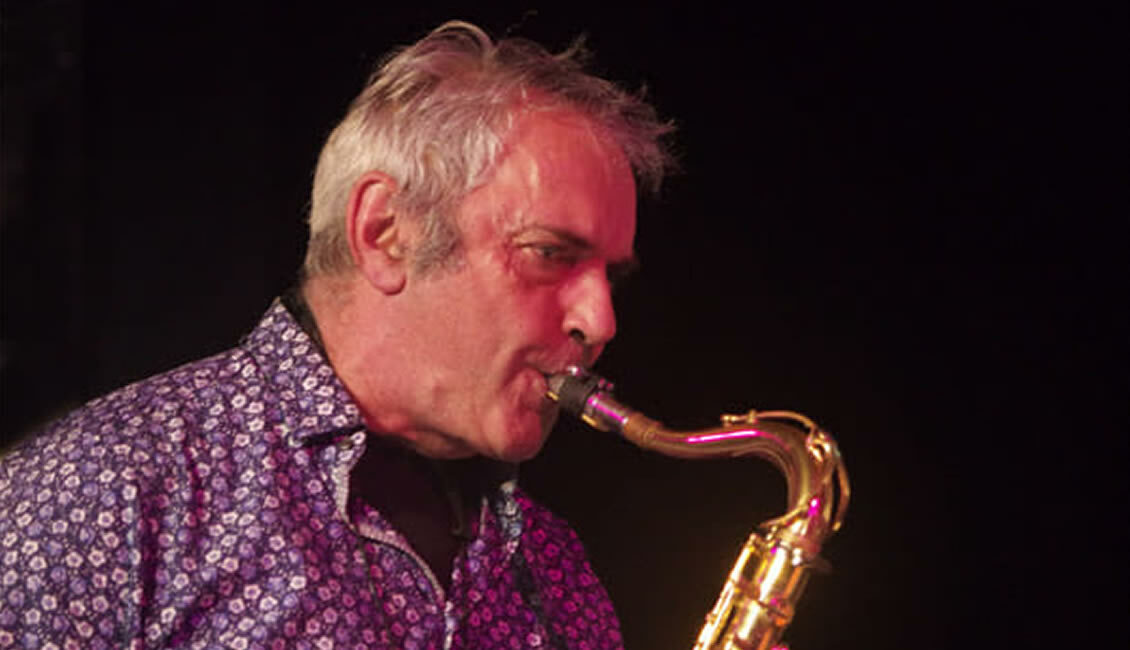 The Big House Trio featuring Mike Pappenheim
Thursday June 8th 7.30pm – 10pm
A Charitable Buskers Journey from Swinging Worthing to Funky Washington (Grover)
Mike Pappenheim grew up in North London the son of Joy Pappenheim who was a child prodigy classical violinist. Mike took violin and flute lessons whilst at school. In his early teens he got an alto saxophone and loved to play but had to give up due to health issues affecting his lips and sold it to buy an electric guitar. In the mid 1980's Mike worked in the Motorcycle industry whilst also playing electric bass in the band of the amazing American singer song writer Sandy Dillon. When that band disbanded Mike became disillusioned with music and embarked on a successful career in computing, meeting his Irish wife Pam along the way and moving to Dublin for a few years.
Mike's computer work led to extensive travel all over the world and the couple, now with two small children, spent a year in Budapest and then six months in Cape Town before deciding it was time to settle down and in 1999 a contract came up in Worthing and it became home. Mike took up the saxophone again in 2009 and thanks to modern medicine the lips are no longer a problem. Mike is self taught with his biggest influences being Rollins, Coltrane, Dexter Gordon and Grover Washington.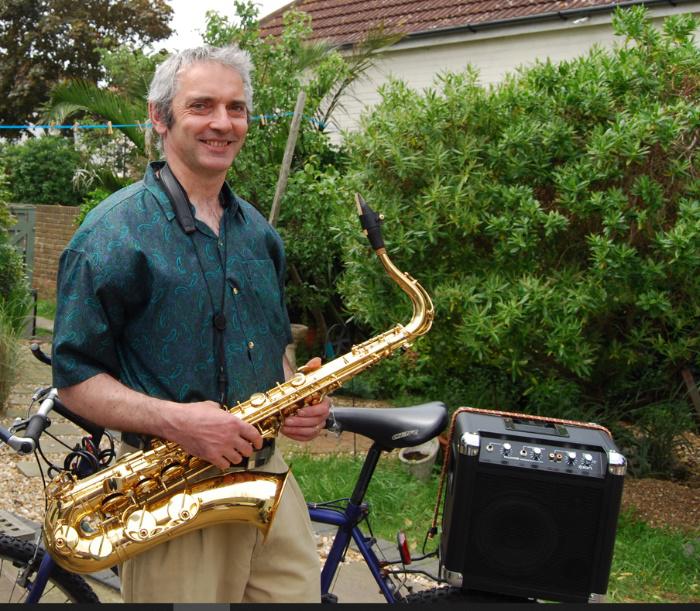 In 2012 Mike started busking regularly in Worthing to raise money for St Barnabas House hospice and has raised £27,000 pounds to date. Mike has recorded a CD called "Jazz, Hope and Charity" and all sales proceeds go to St Barnabas House. The busking has helped Mike develop his distinctive style and "full and large" Tenor Sax sound and many local musicians and bar owners have booked Mike for gigs after hearing him busking.

In tonight's performance Mike will play and discuss a set of tunes chronologically charting his jazz busking journey from traditional swing through to the funkier tunes of Herbie Hancock, The Crusaders and Grover Washington.

As well as jazz gigs Mike can also also be heard playing in the blues and funk bands "Gogoville" and "Horn Dogs".