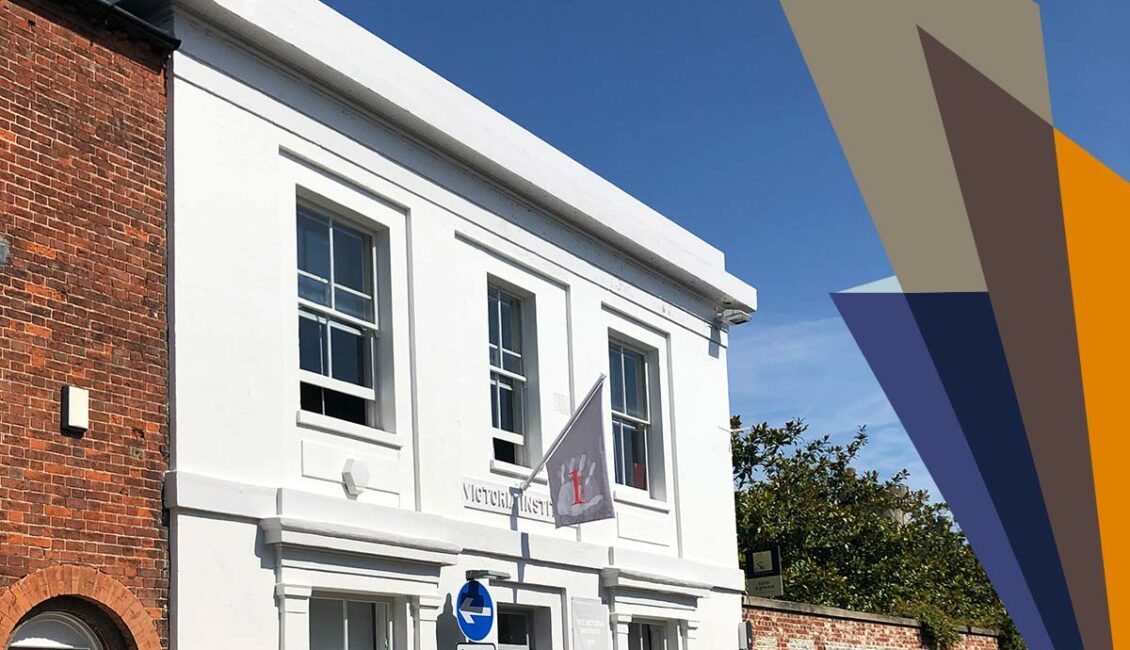 Firstly, a huge THANK YOU for supporting The VDid it feel to you like someone pressed 'pause' on the past few months? Yes! Despite, our doors being closed we have been really busy behind the scenes getting the Old Girl ready to welcome you back and giving her Red Room a (much-needed) facelift.
We are opening up the spaces, as and when we can, and hope to be back to pre-pandemic activity by July. Watch this space!
The Boathouse Ballet School and Ginger's Academy of Dance and Theatre are back. 
——————–
Yoga Classes with Natalie Mank are starting.
——————–
Arundel Gallery Trail will use us as their main hub during August. Did you see the Secret Artist Exhibition last year? It will be back better than ever this summer.
——————–
Drip Action Theatre are working towards a full programme this year.
——————–
Akin, Arundel's network for commercial creatives, are preparing to host their first face-to-face meeting (after a year of virtual events on Zoom).
What's happening in the Red Room?
Many of you will know that we are hard at work transforming our Red Room into a modern, multi-function theatre, community hall, private event space and pop-up cinema for all ages to enjoy.
The project is going really well. Our resident builder and decorator, Terry Dove, has worked wonders getting rid of the false ceiling and sorting out the panelling. He is hoping to finish decorating in the next two weeks. We have fitted a new fire escape door and we hope the final three windows will be in place by the end of this week.
Then, Jon Collins of Stage Services will put up the new curtains and lighting bars. The plan is that in July, we can sort out the floor and install the new tiered seating.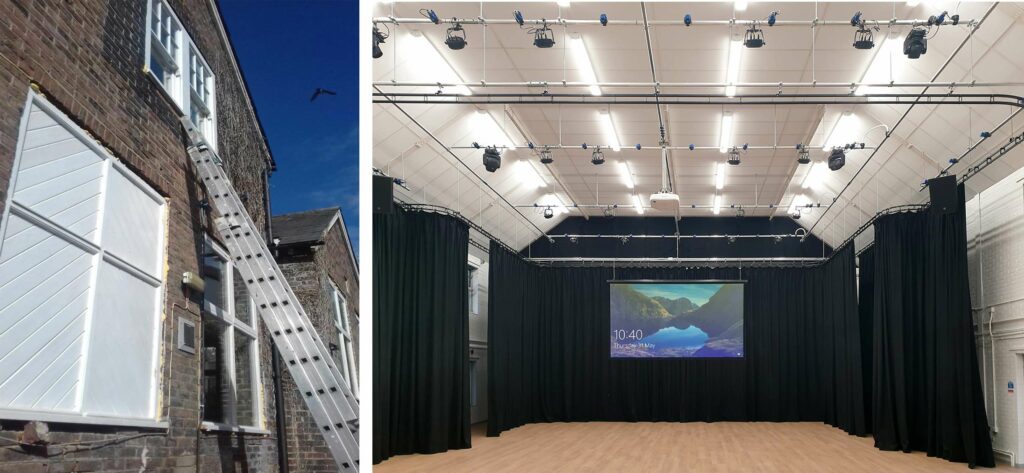 How can you help?
This project is a massive step forward for The Vic. Not only will we create a state-of-the-art small theatre and event space, we will also open up another vital income stream for the Old Girl. This new space will attract a huge range of users – people who already love The Vic and new audiences who don't (yet) know what goes on behind our Tarrant Street façade. And, with a dance floor, lights, music and a huge bar….is anyone else thinking 'paaarty'!
You may know that we were awarded £37,000 from the National Lottery's Culture Recovery Fund last year. West Sussex County Council have also backed our Red Room project and lots of local traders and residents have pledged what they can afford.
Please take a couple of minutes to look at our funding site here
John Paton, Chair of the Trustees and Management Committee of The Victoria Institute.
johnpaton8884@gmail.com
www.spacehive.com