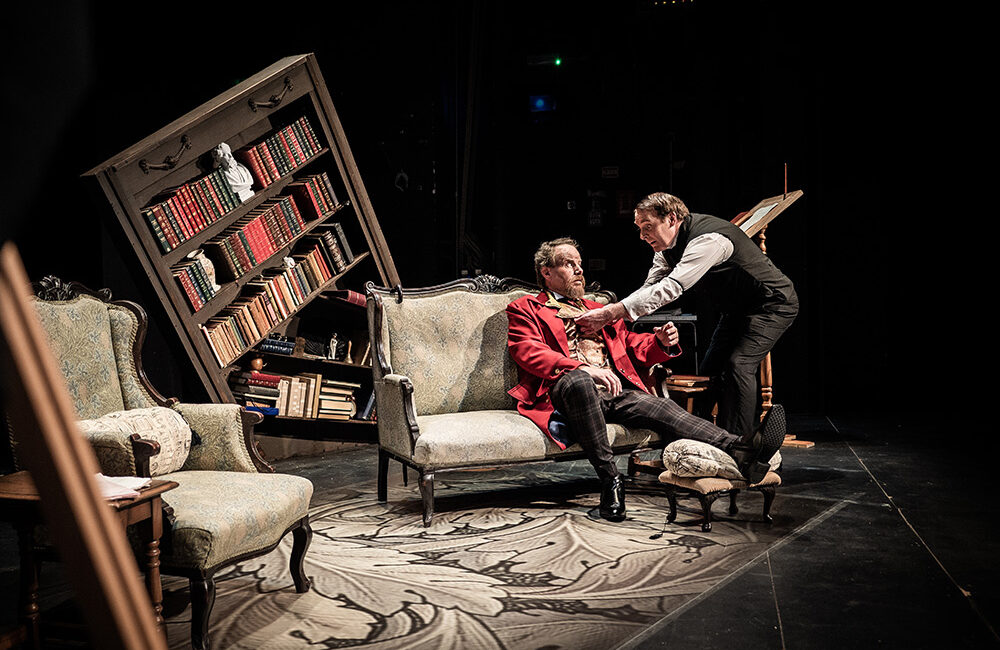 "It was great for us to be back at The Vic during the Arundel Festival, with one of our short Theatre Trail plays and a full-length evening production, enjoying the wonderfully refurbished performance space in The Red Room. Audiences were good, critical response very pleasing."
Bill Brennan, Drip Action Theatre's artistic director
We were delighted to host 'A Perfect Likeness' on Bank Holiday Sunday and Monday, The Vic's first play as a receiving theatre. The Company Conn Theatre were equally pleased with the new  stage and created a wonderful, elaborate set in the space.
Their play had a great review from Theatre South East, including a nice mention for The Vic:
"Seeing it at the 40-seat The Victoria Institute, Arundel was a fantastically cosy and intimate experience that helped us as the audience feel so close and engrossed within the story. My favourite moment was when Dickens and Carroll engaged in a pretend sword fight with a walking stick and umbrella as they discussed their vastly different takes on the works of William Shakespeare."
We are looking forward to many more productions in The Vic's smart new theatre.