Akin
Arundel's Creative Collective
Akin Arundel's Creative Collective, held their official launch in The Green Room at The Victoria Institute during the 2018 Arundel Festival and Arundel Gallery Trail.
The creative minds behind Akin filled the first-floor Green Room with a forest of faces photographic exhibition.
James Beresford, Vaaru Cycles
Catherine Rowe, Illustrator & Designer
"We are kindred spirits united by a love for what we do and an insatiable curiosity and respect for each other's creative worlds and individual craftsmanship," says Akin chair, Dana Robertson.
Akin members, all commercial creatives who live and work in and around Arundel, enjoy talks by guest speakers, member evenings and workshops.
Since their launch, Akin, which is also an online directory of local creative specialists, has used The Vic's different rooms to host events, which are open to members and non-members (for a small ticket price).
The programme of guest speakers at Akin events is as varied as the Akin membership. James Beresford from Vaaru Cycles packed out The Red Room with his talk on designing and creating titanium bikes.
World-renowned origami artist Michael Trew from Papershake, filled The Green Room with his paper creations – and infectious creative inspiration.
"The Vic is a wonderful building full of unique spaces, which is the cultural heart of Arundel," explains Akin chair Dana Robertson "It's the ideal hub for Akin and our members."
Other guest speakers have included the silversmith, engraver Dr Malcolm Appleby MBE, Trevor Clough from Digby Fine English and illustrator, designer Catherine Rowe.
Akin members Jane Mote and Joshua Kershaw from Arundel-based video production company beechtobeach also hosted a sold-out, members-only smartphone video training workshop in The Green Room.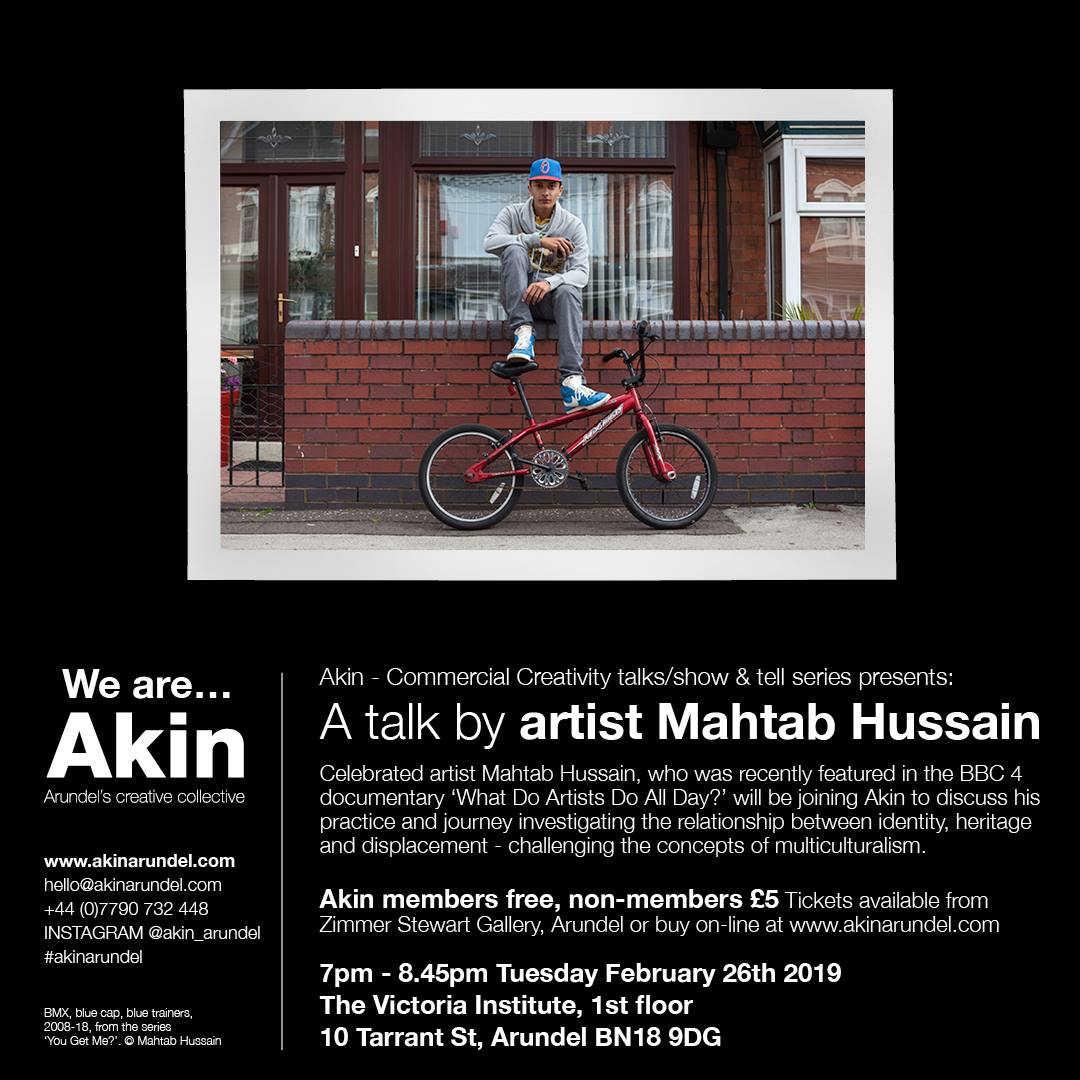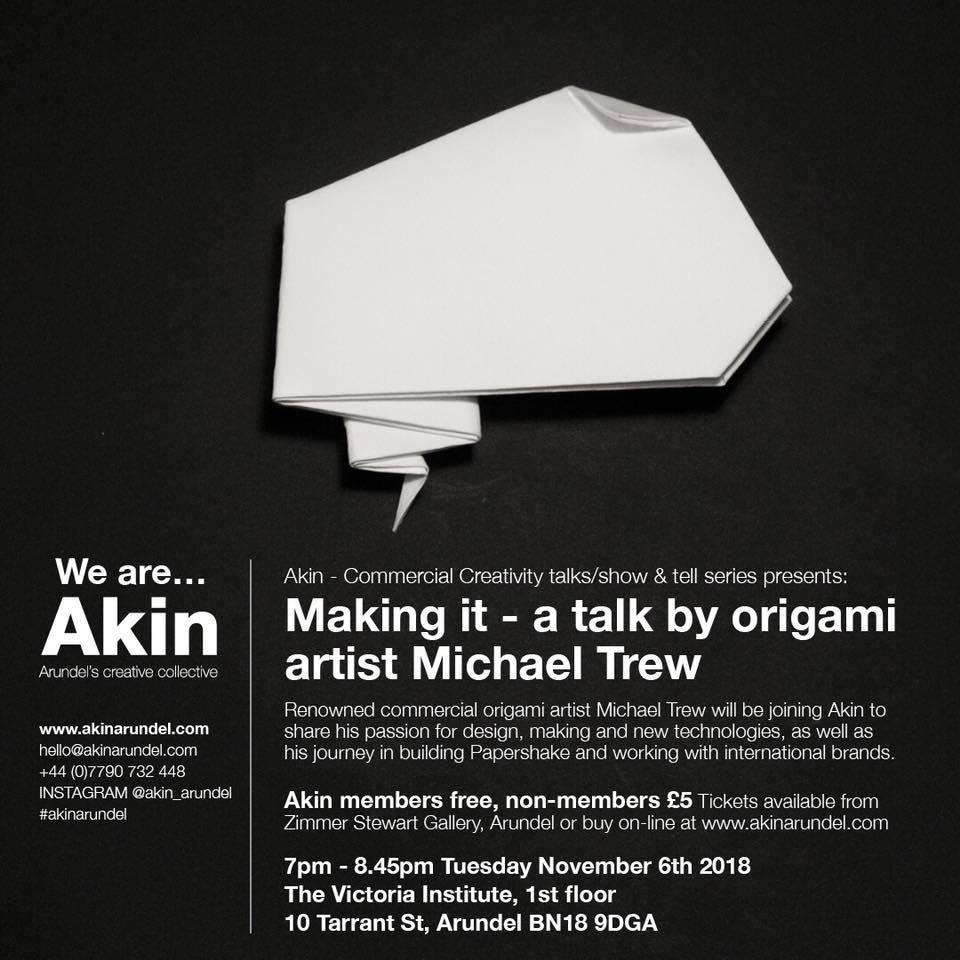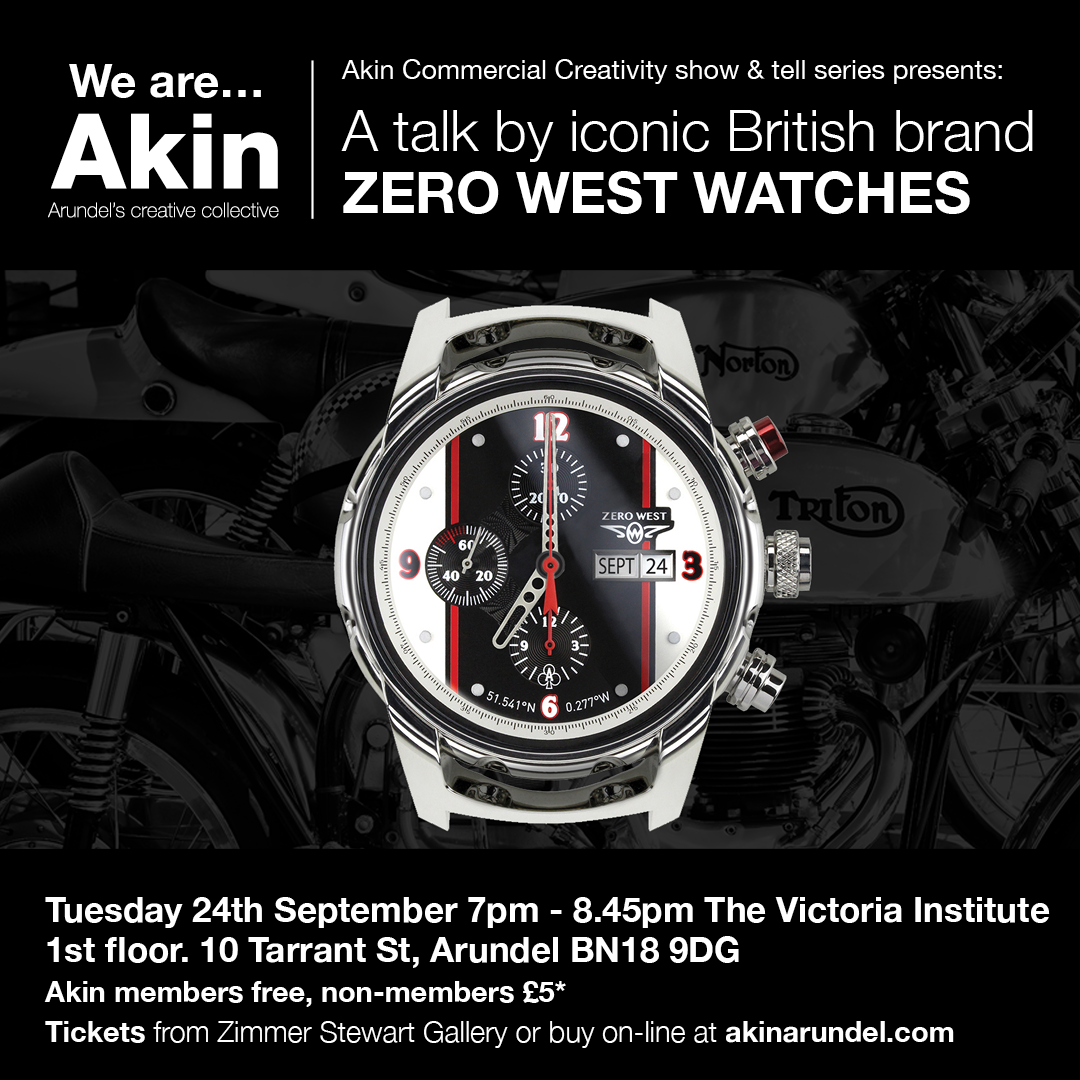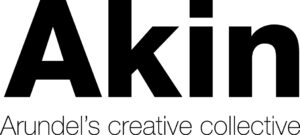 More workshops, talks and member events are planned for the future.
Would you like to join Akin?
Or do you want to find out more about Arundel's Creative Collective?