Frances Knight
Contemporary Artist
The artist Frances Knight who specialises in seascapes and landscapes, has worked in a studio at The Victoria Institute since 2012.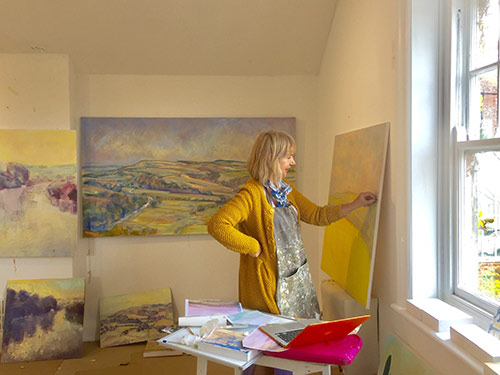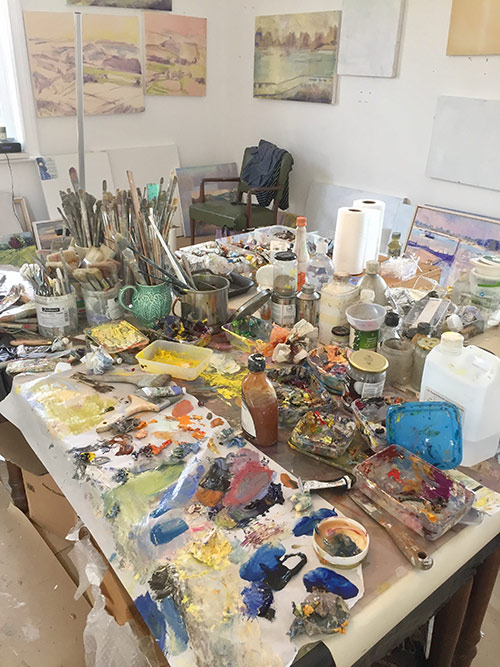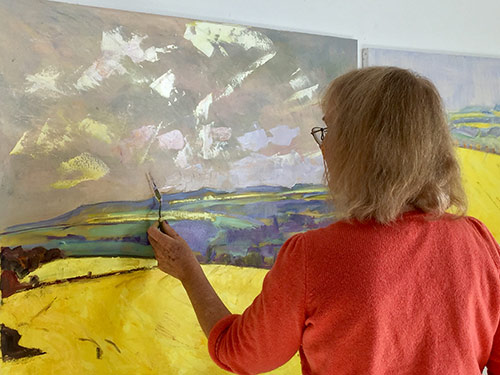 Frances enjoys capturing landscapes around Sussex and Hampshire and has also travelled to Provence, the Netherlands, Tuscany, India and the USA to paint. Frances likes to paint outside and then works on her larger canvases in her studio.
Since 2015, Frances has called a bright studio on The Vic's top floor her work 'home'. However, previous studios in the building were not quite as light-filled.
"My first studio was in the basement," remembers Frances. "It was so damp. I then shared half of what is now The Studio with the sculptress Geraldine Leal. It was a tiny room for two, so it felt wonderful to move into what is now the office."
When Frances moved once again, this time to the top floor, she had her work cut out to create a studio space in which she could relax and paint.
"It was the snooker room," Frances explains. "Even once the massive snooker table was moved out, I was still left with a red carpet and walls painted green."
It took four months to turn the space into the studio that Frances now describes as  'heavenly'.
"I now have the space to work on large scale paintings and room to teach art classes," says Frances. "I'm right in the middle of town, but it's really quiet with just the seagulls outside the windows. I can look at the sky above the roofs of Arundel. It's my dream studio and a fantastic exhibition space in which I can show my work."

Would you like to see Frances' work at The Victoria Institute?
Click below for details of open studio events and exhibitions.