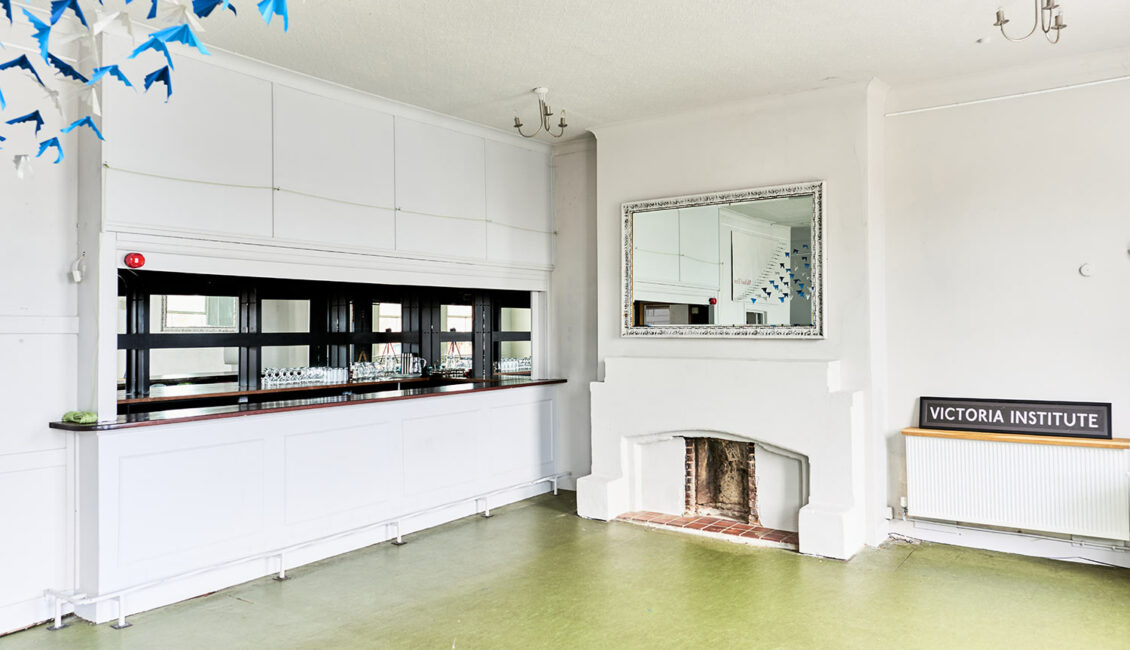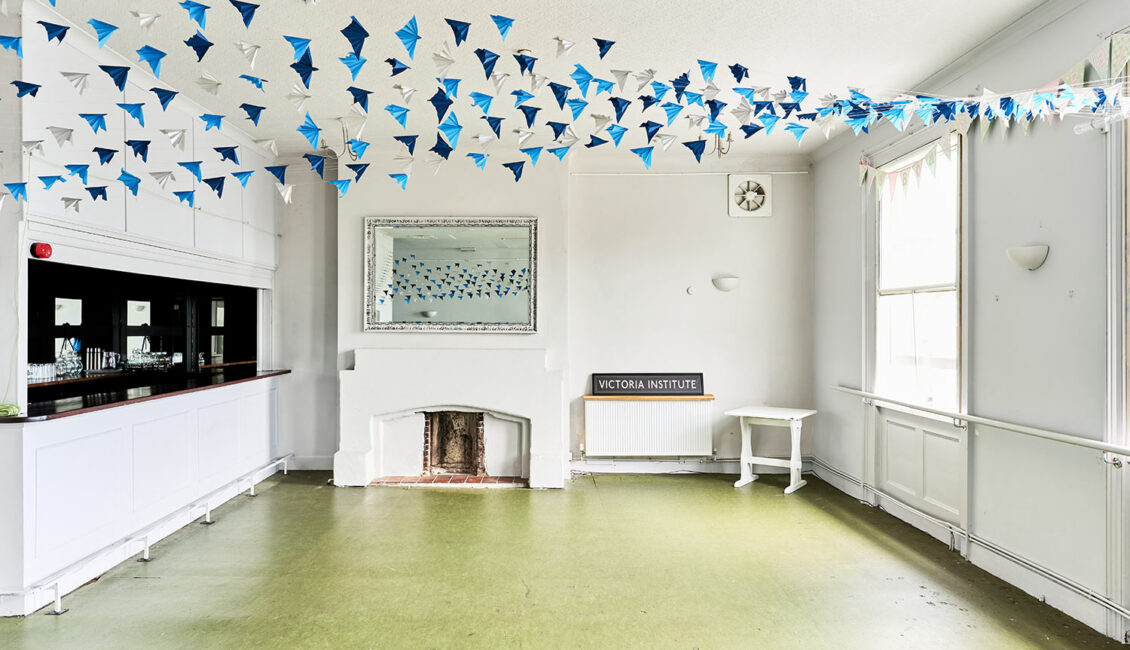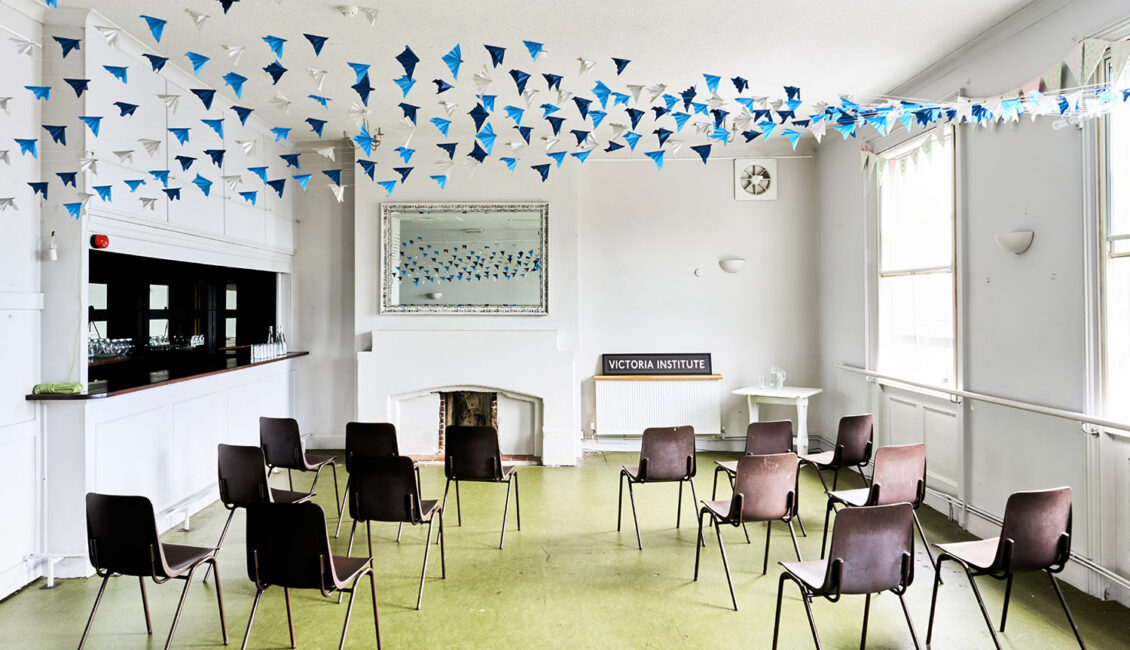 The Green Room is our large first floor room, so called because this flexible space is often booked by artists and creatives to show their work, hold talks and workshops, and meet up.
With high ceilings and filled with light from the three large sash windows that look over Tarrant Street, in the heart of Arundel, The Green Room works well as a gallery space and for private events.
The large room is also used by The Boathouse Ballet School for regular lessons and for yoga classes and other community group events.
The Green Room's 4m bar has been at the centre of community events for decades.
Would you like to hire a combination of our rooms for a special event? Please get in touch