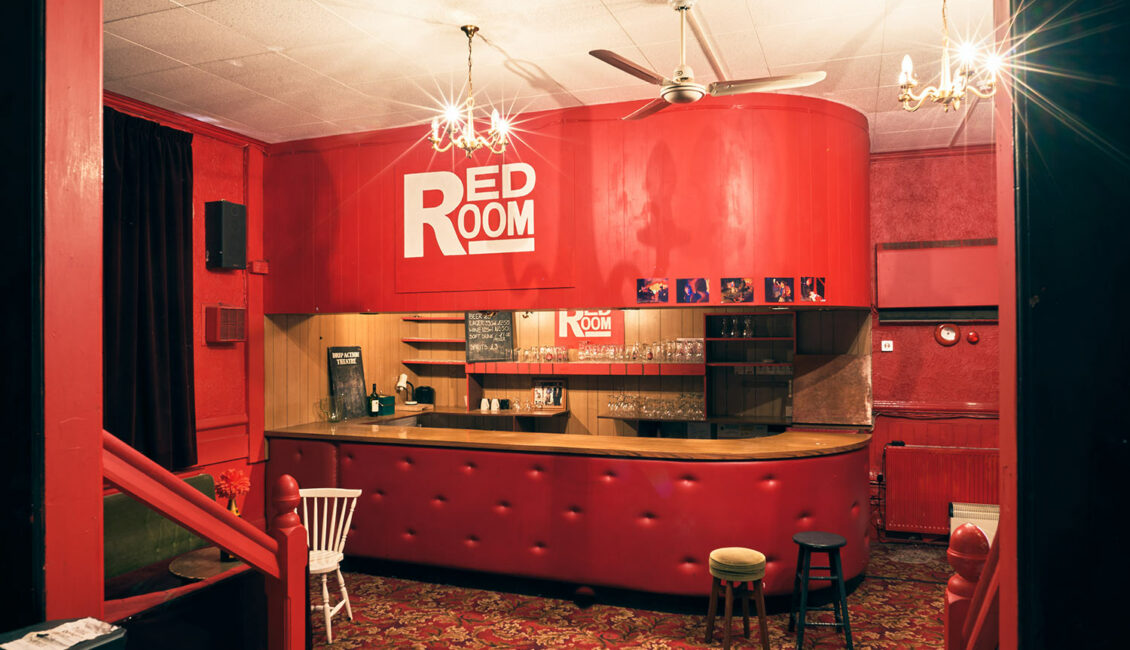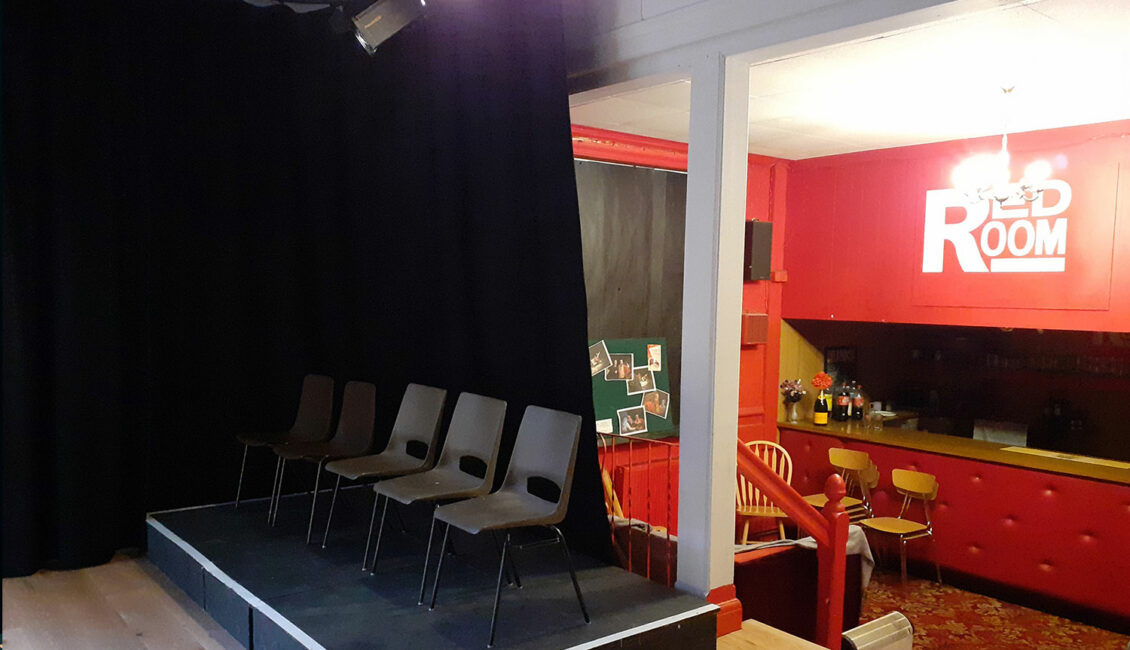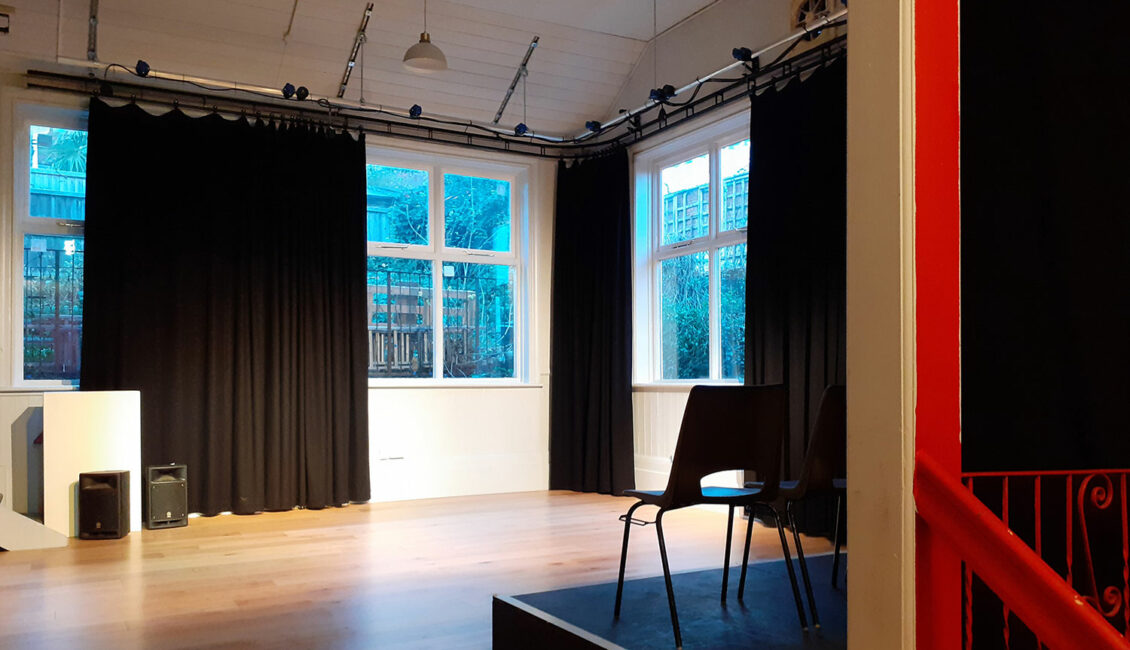 The Red Room is currently being renovated. Can you help? Visit our funding page here: Support The Vic
The Red Room was designed as a snooker hall, with a bar area and seating for socialising. It was reborn as a bar and dance hall – and was the place to be in Arundel on a Saturday night.
The room has been the scene for spectacular parties, and with enough notice can be hired with The Green Room.
What was the dance floor is set up as Arundel's most flexible theatre space, with the large bar area for pre- and post-performance drinks and fun.
Since April 2004, when Drip Action staged the first of many performances in The Red Room the theatre group has called The Vic home.
The room is also used by creative groups like Akin for guest talks and member events.
Our (very!) reasonable room hire rates mean The Red Room can easily welcome young theatre groups, emerging performers and community groups.
Would you like to hire a combination of our rooms for a special event? Please get in touch.